Holidays are always gifts for us. So, how do you spend your holidays? Depending on the person, what we do on our holidays will also be different. One important thing is to spend your holidays effective. Try something that will be benefit for you. With the world's trending, I am sure there is nothing better than travelling for your holidays to be the most beneficial.
People have travelled for many reasons since long time ago. It has been a quite popular thing. Nowadays, it is internationally blooming and people came to realize its advantages and the word "tourism" became a worldwide term. There are many advantages of travelling- getting knowledge and experiences, improving the social and communication skill, reducing stress, having more confidence and positive attitude, etc. Whatever, all advantages lead to your physical and mental health. So, it can be said travelling is good for your health.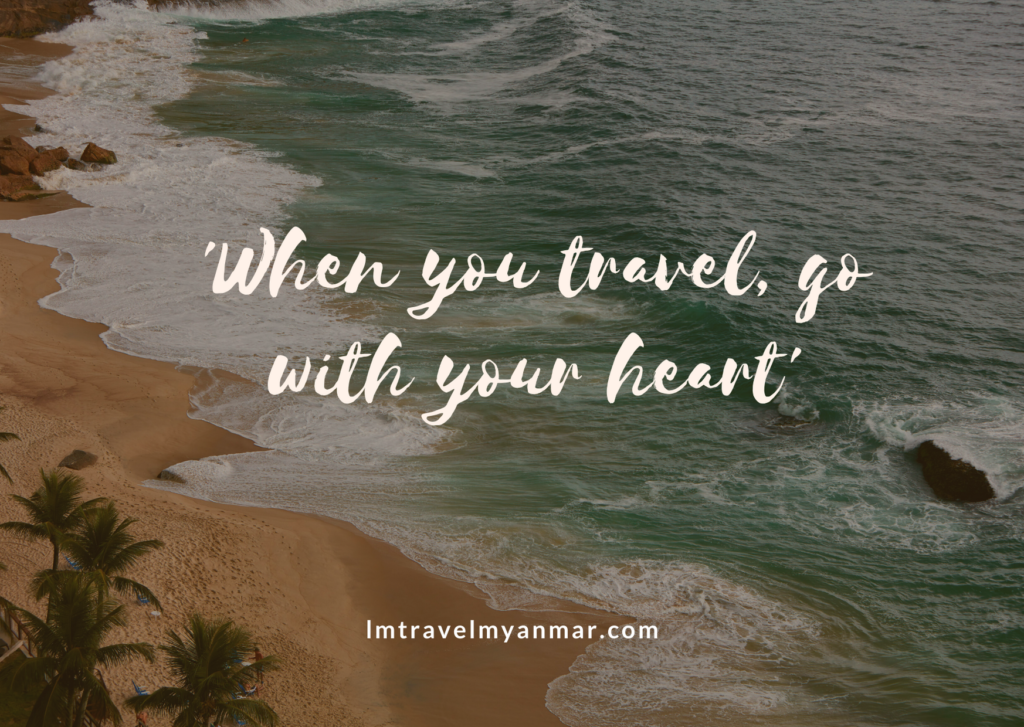 So, why don't you travel on your holidays? According to your vibe, you can choose a type of travelling. And, one thing is 'when you travel, go with your heart.' Visit a place, explore something new and participate if it needs. When you do some adventurous, that will make you feel you won a victory. That's nothing more than a small victory but can lead to big things. Moreover, when you get stressed from your work or some other social affairs, choose to travel for your stress relief. Then, travel alone when you like to get peace of mind. Relax at a beach or peaceful place and refresh for better future. If you also want more fun, travel with your buddies and do everything that makes you happy. When you visit a place, touch with local people and explore their culture and tradition, building social and communication skill. Especially in Myanmar, enjoying local life is the most delightful. You will find you are active and happy while you are on a trip. That will bring you confidence and courage. Actually, travelling carries these automatically to you rather than you do them intentionally. Scientific facts also show these effectiveness. Thus, travelling is the best therapy for your health. Also, remember to be a responsible tourist for sustainable tourism. Wherever you go, take nothing but photographs and leave memories.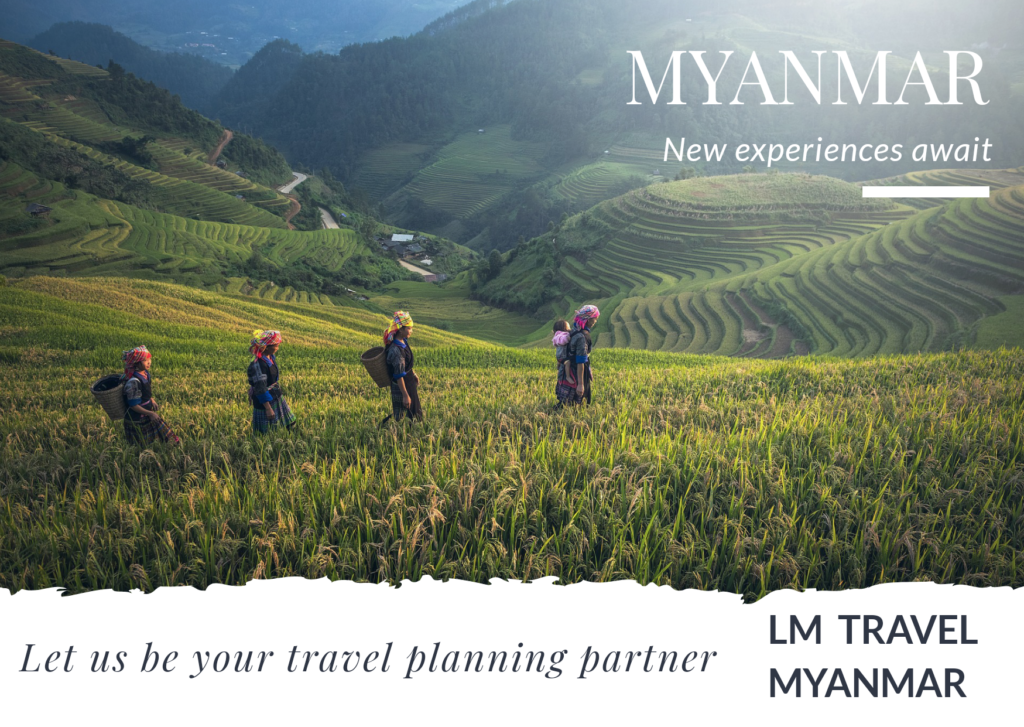 Then, get your bag packed and come travel to Myanmar because Myanmar is one of the places you should visit in your lifetime. There, you can see different lifestyle and many exciting things. How do you come to Myanmar with the best arrangement? Don't worry! Join with LM Travel Myanmar. We are one of the best travel agents in Myanmar with professional travel executives, excellent guides and best services. Create the precious memories with us.